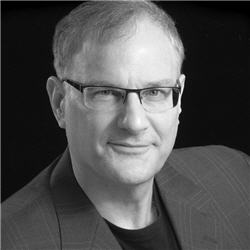 Today we are joined in the 2nd hour by Kevin P Miller, for an extended discussion of his latest film, Letters from Generation Rx.
One of the main themes of Kevin's latest film is that of treatment of mental illness by vitamin and mineral supplements. Kevin expands on this in our discussion. We also look at some of the common barriers presented to those who seek to escape the medical paradigm in understanding mental illness.
In the first hour we take another look at the ongoing controversy over the "Safe Schools Coalition" anti-bullying program and other controversial government-funded LGBTI education programs. We take a look at a new program run by Early Childhood Australia, which, according to sources, will "explain cross-dressing to kids and even take them on tours of the opposite sex's toilets".
It appears that in Australia certain political interests and lobby groups have been granted an elevated right of free speech which overrides the free speech rights of other elements of our society. This links back to the theme of cultural Marxism discussed in previous shows. While we respect the rights of all law abiding citizens we argue that that giving selected special interest groups a platform to advocate cultural practices within our schools is inappropriate and borders on political indoctrination.
Related Links