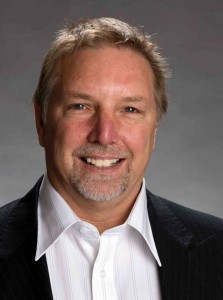 Leon Ashby, President of the Australian Climate Sceptics, is playing a pivotal role in the furious debate over the planned introduction of a Carbon Tax by the Gillard Labor government, scheduled to go into effect on 1st July 2012.
Carbon Tax protests have been scheduled across the nation on 23rd March and 2nd April.
Leon returns to TNRA this week to break down the key issues in the political wrangling which is currently taking place in Canberra.
As recent polls have shown, there is now an overwhelming disagreement with the alleged scientific "consensus" that man made climate change is both real and dangerous, despite the claims by the Gillard government that people voted for climate action.
While public opinion has been shifting towards scepticism, big business has championed a new tax, with mainstream media playing a key role in portraying the tax as inevitable and even necessary to keep prices down.
The final slap in the face to ordinary Australians is the proposed inclusion of fuel in the tax - aptly described by the Farmer's Federation as "elitist and immoral".
Key policy points from the Climate Sceptics website:
All policy and legislation should emerge from a balanced and objective assessment of available information.
The rights of every Australian must be protected.
Climate science is far from "settled", as evidenced by the revelations of recent months and years.
The alarmist theories propounded by the IPCC and other political bodies are crippled by huge uncertainties.
An objective and quantitative risk–benefit analysis of any proposed "climate" legislation is crucial.
In the second half of the show I'm joined by engineer John Bursill, to discuss the question of credibility within the 9/11 truth movement. John, as a member of the professional group "Architects and Engineers for 9/11 Truth" has long stressed the importance of maintaining a careful and cautious approach when it comes to alternative theories and research into 9/11.
During our talk we address some theories which have been particularly divisive within the 9/11 truth movement, with the aim of explaining the difference between empirical, peer reviewed science and pure speculation.
Hope you enjoy the show!

Related Links: